Use Pixel Led Animator with Led Edit Software
Pixel Led Effects for Led Edit Software
With our software you can create animations for Led Edit, 
animations of led bars, animations of pictures and more!
Our Software works with all versions from Led Edit 2014 to Led Edit 2021.
You can generate unlimited effects and expand your Led Edit Effects library.
Features
Color Animations
Create led effects and colorful animations in multiple forms for led panels, strips and more! Select from multiple animation types.
Image Animation
Animated pictures! Choose one of 2000 from the library included in the program or use your own image or logo.
Text Animation 
Animated text works great on led panels for easy communication with customers! Font, size, color, background color and animation.
GET PIXEL LED ANIMATOR NOW
Get your License now & create effects for LedEdit 2014, LedEdit 2021 & other LED Software that accepts video file input!
Create an infinite number of effects! Choose from over 2500 emoji, standard effects, algorithms, transitions, effects specifically for led stripes and much more!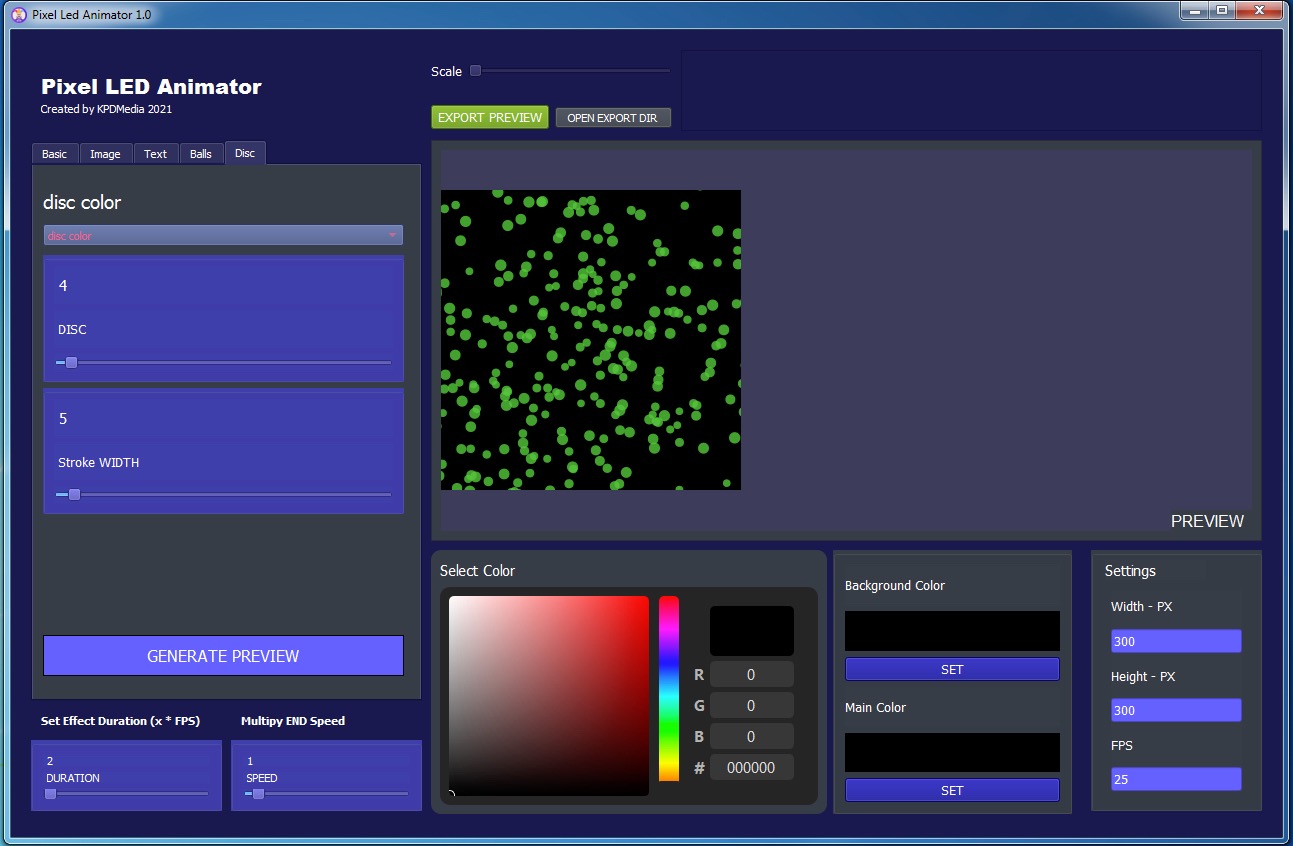 Check out this video to learn about the capabilities of Pixel Led Animator and how to use it! In this tutorial we will show you how to create Led Effects and import them into Led Edit! Check also our blog for pixel led effects tutorials!